2023 2024 Vodacom URC - Vodacom Bulls vs Hollywood Bets Sharks
Loftus Versfeld
Saturday, 02 December 2023 @ 15:00
R25.00 - R200.00
---





Children Access
All children need a valid match day ticket to enter the stadium (pricing remains the same as Adult ticket)
Children under 18 months may receive a BabyPass (sit on lap/no seat) Please contact tanika@bluebull.co.za (birth certificate required)
Disabled Persons Access
Disabled persons sit in Block T or Block U on the North Stand Please contact tanika@bluebull.co.za to purchase
Please contact tanika@bluebull.co.za to purchase disabled parking
Purchasing of Tickets on other Platforms
Please note that Ticketpros is the only platform Loftus Versfeld uses for Ticket Sales
Please be wary of 3rd party ticket sellers eg Viagogo and GameDaySeats
These 3rd party ticket sellers upsell tickets and increase the prices drastically


Parking Access
Convenient and secure parking available in the Basement at Loftus Park. Please contact tanika@bluebull.co.zaor call 012 420 0700 for Parking.
To purchase click the GREEN TAB on Stadium Map Basement Loftus Park
UNAUTHORIZED ENTRY ONTO THE FIELD OF PLAY
UNAUTHORIZED ENTRY ONTO THE FIELD OF PLAY IS A CRIMINAL OFFENCE. OFFENDERS WILL BE PROSECUTED AND WILL BE LIABLE TO A FINE OR IMPRISONMENT UNDER THE SAFETY AT SPORTS AND RECREATIONAL EVENTS ACT NO 2 OF 2010


TERMS AND CONDITIONS OF ENTRY TO LOFTUS VERSFELD STADIUM
AGREEMENT. These Terms and Conditions apply to each person ("you" or "your") who attempts to enter the Loftus Versfeld Stadium (the "Stadium"), or who purchases or has possession of a ticket for an event at the Stadium ("ticket"). By attempting to enter the Stadium, or by purchasing a ticket, or taking possession of a ticket, you will be deemed to have agreed to these Terms and Conditions. This will also create an agreement between the Blue Bulls Company (Proprietary) Limited ("the Company", "we", "our" or "us") and you.
IMPORTANT NOTE: Clauses 9, 10 and 15 are important. They make you take on liability and risks and take away your rights and remedies. They also limit and exclude our liability and responsibilities.
INTERPRET TO COMPLY WITH LAW. These Terms and Conditions will only apply as far as allowed by law. These Terms and Conditions must be interpreted so that they will not break the law and must be applied as far as the law allows.
RIGHT OF ADMISSION IS RESERVED. Your ticket only entitles you to enter the Stadium for the event that is described on the ticket and on condition that you comply with these Terms and Conditions at all times. You must retain your ticket at all times when entering into and while in the Stadium. You must show your ticket to an official or representative of the Company whenever requested by us. If you do not comply with these Terms and Conditions, we, or any of our representatives on our instructions, may refuse to allow you admission to the Stadium, and we may remove you from the Stadium, and we may also prevent you from entering the Stadium in future for any purpose.
NO REFUNDS OR REPLACEMENTS. We will not provide you with a refund or replace your ticket if an event is cancelled or postponed for any reason, or if your ticket is lost, stolen or misplaced. You are responsible for ensuring that your ticket is kept safe.
PROHIBITED ITEMS. We may prevent you from bringing particular items into the Stadium. You are also not allowed to bring any items into the Stadium which we reasonably considered to be unacceptable or inappropriate. Such items include, but are not limited to the following: alcohol, radios, bottles, tins, glasses, bugles, crackers, cooler boxes, firearms, knives, or any dangerous or hazardous objects. We may conduct reasonable examinations and searches to ensure compliance.
PROHIBITED BEHAVIOUR. You are not allowed to behave in any way which is a nuisance, violent, abusive, disruptive, threatening, an infringement of somebody's rights, or which we reasonably consider to be inappropriate or unacceptable.
NO SMOKING. You are not allowed to smoke anywhere within 20 meters of the Stadium, including staircases, ramps, toilets as well as the Stadium's immediate surroundings.

Loftus Versfeld is a smoke free stadium. Use of tobacco products and electronic smoking devices are prohibited.

ACCESS AND SEATING. We may restrict your access to certain parts of the Stadium and you are only allowed to access those parts of the Stadium which we allow. We will take reasonable steps to give the bearer of a ticket the seat that it is indicated on the ticket, but we reserve the right to substitute the seat with another seat at any time.
RISK. You enter and use the Stadium and you attend an event at your own risk.You also accept and take on all risks linked to or arising from the use and parking of any vehicles which you use as transport to or from the Stadium or an event. This also includes, but is not limited to, where these vehicles are parked anywhere within the Stadium premises, at schools in surrounding areas, on private property, on the street or in public spaces.
WE ARE NOT LIABLE. The Company, its officials, agents, representatives and employees will not be liable or held responsible to you or anybody else for any loss, injury or damage of whatever nature and however arising from or in connection with any of the following:
10.1 any event held at the Stadium;
10.2 the cancellation or postponement of any event;
10.3 damage to, or theft from, or theft of any vehicle or any of its contents;
10.4 death or personal injury;
10.5 the actions or omissions of any person;
10.6 lost, stolen or misplaced tickets; or
10.7 where we exercise any of our rights in these Terms and Conditions.
OTHER RESTRICTIONS. You may not for a commercial purpose and without our prior written consent:
11.1 Buy or obtain a ticket with the intention to sell, transfer or use such ticket or any rights pertaining to such ticket, whether for profit or not;
11.2 directly or indirectly sell, dispose of or promote a ticket or any right relating to such ticket;
11.3 use a ticket for advertising, sales or promotional purposes or as part of a hospitality package or make it available or advertise it for any such purpose;
11.4 use a ticket in contravention of 11.1 to 11.3 above;
11.5 directly or indirectly sell or dispose of complimentary tickets.
No photography, audio or video recording is allowed during an event at the Stadium unless otherwise stated by the Company.
The Company may use your image or likeness in any live or recorded video display, photograph or picture.
The stadium is under 24 hour surveillance.
16. PROTECTION OF PERSONAL INFORMATION.
16.1 When purchasing a ticket from the Company you agree to the terms and conditions
of the Privacy Policy for Customers/Supporters available at www.bullsrugby.co.za.
16.2 Your personal information shall be processed in accordance with the provisions of
the aforementioned policy.
The following payment methods are supported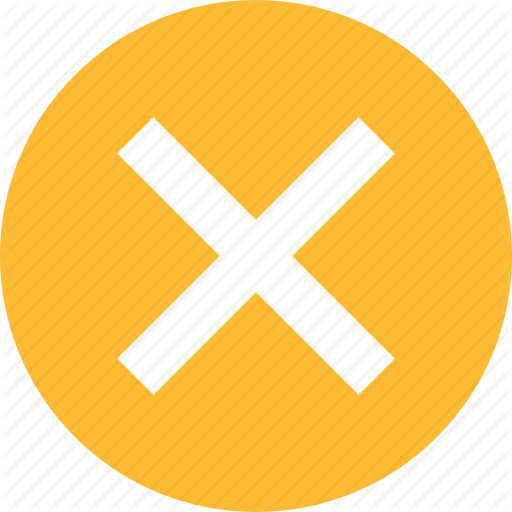 Be the first to know
Want to know about event announcements, updates and ticket releases.
Let us keep you up to date on events in your area.