Hey Neighbour Festival - Hey Neighbour Festival Weekend Pass
Legends Adventure Farm Pretoria
R4199.00 - R5199.00
---
You may also be interested in:
2023, uniting through music and connection - that is what we are all about.
It's been a tough few years, with Covid-19, rolling blackouts, and water shortages, but we're a resilient nation, and we're ready to come together like never before.
Welcome to Hey Neighbour.

Get ready for a one-of-a-kind 3-day music festival in sunny South Africa that's packed with experiences, social activities, multiple food stalls, bars, and so much more! Hey Neighbour is not just an escape from everyday pressures, it's an opportunity to connect with diverse groups of people who share a common love of music and culture.
Hey Neighbour will boast multiple food stalls, bars, experiences, social activities, things to make you feel darn-right good and so much more. And the talent line-up? Well, it's something else. With multiple stages and the world's biggest acts, we'll have you blushing with excitement. Plus, our state-of-the-art production will make you feel like you've been transported to another dreamy, out of this world space.
We can't wait to welcome you to the neighbourhood and share unforgettable memories together.
See you there!
What does for the GA Festival Pass include?
The General Admission Festival Pass gets you access to all the festival goodness for the 3 epic days, including all stages, food stalls, bars, installations, and ablutions. Once your festival accreditation is activated, you'll be able to enjoy each day of the festival.
Please note that festival passes are non-transferrable, so make sure you keep it safe and sound.


What does the VIP Festival Pass include?
Upgrade your festival experience with our VIP Festival Pass, which includes everything in the General Admission pass plus access to a dedicated VIP area with its own food stalls, bars, and merchandise. You'll also have access to our Gin & Bubbles garden, a relaxing oasis away from the festival crowds.
Remember, your festival pass is valid for all 3 days and cannot be transferred, so guard it with your life!
Age Restriction: No Under 18 (ID will be checked on arrival. Right of admission reserved)

Please email info@ticketpros.co.za for wheelchair access


Prohibited Items:
Weapons of any kind (incl guns, ammo, pocket knives, pepper spray, mace, etc)
Drugs or drug paraphernalia
Outside alcohol
Outside food
Recording equipment (incl drones, remote control vehicles, detachable lens, DLSR, video cameras)
Chairs
Air horns
Animals (service animals allowed)
Coolers
Flags or totems
Flammables (incl fireworks, explosives, road flares)
Aerosols
Flyers
Musical instruments
Kites or sky lanterns
Laptop computers or tablets
Laser pointers
Selfie sticks, tripods
Personal vehicles (incl bicycles, skates, scooters, hoverboards, Segways, electric scooters). Personal mobility devices are allowed.
Sharpies, markers, paint pens
Sleeping bags
Tarps, tents
Toy guns, water guns or sling shots
Umbrellas
Walkie talkies or 2-way radios
Permitted Items:
Backpacks, purses, handbags, fanny packs
Blankets (small), beach towels
Binoculars
Bota bag / canteen (empty when entering the venue)
Cigarettes
Vapes and e-cigarettes (no AVP's, Mods or liquid refills for Vapes)
Plastic hydration packs (plastic only and must be empty on arrival at the venue)
Ear plugs
Eye drops
Gum and mints
Hand sanitizer and wet wipes
Hats
Lighters
Lip balm
Make up
Parasols (not umbrellas)
Phones, charges and power banks
Service animals
Sunscreen (pump or cream no aerosols)
Sunglasses
Water bottles (no metal or glass, limited to 1,25l or less). Must be empty on entering the venue
Is Park n Ride available? Yes! The thought of finding a parking space got you a little stressed out? Hop onto one of our dedicated buses from various locations in Johannesburg and Pretoria straight to the festival. You can purchase a 3-Day Park & Ride Pass for the festival. Just like your bank card, this is super important to make sure you have the best experience, so please remember to keep this safe. Access will not be allowed into the buses without your Park & Ride Pass.
Is Parking available?Parking will be complimentary for the first year, there is limited availability on a daily basis. Be sure to explore our park & ride, camping, and accommodation alternatives for convenient options. Please remember to secure your vehicle and take your keys with you.
Is Camping available?Yes! Camping at a festival is half the fun. We have various options for you to choose from? from hard core camping to the glamping in style, we have options for you to choose from to make this your BEST experience ever!

What is the age restriction? Sorry kiddos, you have to be 18 and over to join in on the fun at Hey Neighbour. Right of admission reserved.
What Disabled facilities are available at the venue:At Hey Neighbour, we want everyone to enjoy the festival experience to the fullest, which is why we've made sure our facilities and amenities are accessible to all. That means you can bring your motorised and non-motorised personal transportation devices like wheelchairs, scooters, cranes, walkers, and crutches. We've also got ADA facilities and services in place to assist you throughout the festival. Our ADA parking areas are closer to the General Admission, VIP, and camping entrances, and we'll have support available for anyone using these facilities. Our grounds are ADA-friendly too! When booking your accommodation with our dedicated hotel and camping teams, make sure to let them know about your requirements so they can support you to the best of their abilities. When booking your Park & Ride services, please let our friendly and dedicated Park & Ride team know about your requirements to ensure your best experience possible.
Terms and Conditions:
90+ days prior to event: 100% refund less cancellation fee
60 - 90 days prior to event: 75% refund less cancellation fee
59 - 31 days prior to event: 50% refund less cancellation fee
30 days or less prior to the event: 0% refund
| Section | Ages 18+ Phase 2 |
| --- | --- |
| Festival Ticket | R4,199.00 |
R515 Rhino Park, Pretoria, 1001
The following payment methods are supported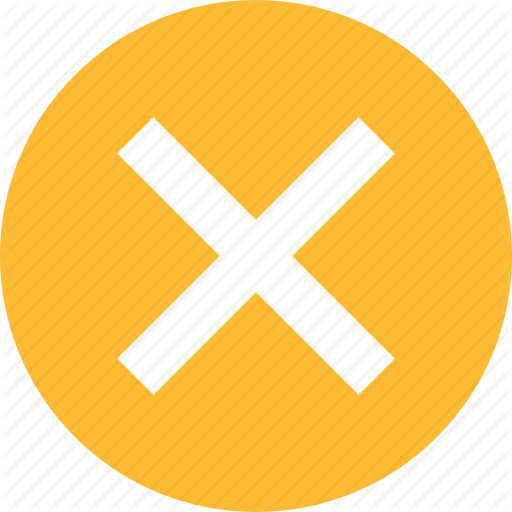 Be the first to know
Want to know about event announcements, updates and ticket releases.
Let us keep you up to date on events in your area.